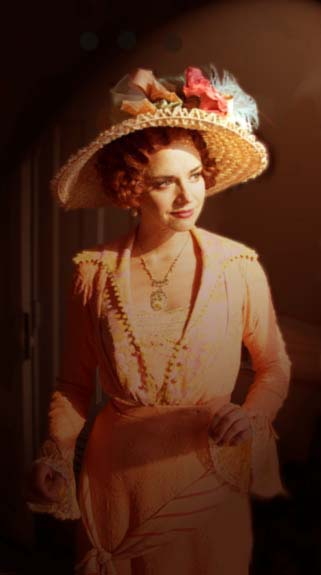 Hartford Courant, by Malcolm Johnson
Christianne Tisdale makes a sweet and vocally impressive Elsie Lilly…in fact, the two recall Kitty Carlisle and Alan Jones in "A Night at the Opera."
Connecticut Journal, by Don Bourret
Christianne Tisdale's glorious operatic tones contrast delightfully with her character's comedic affectations.
Connecticut Jewish Ledger, by Adele Gaster
Act Two gives Christianne Tisdale the opportunity to display a superior voice in "Honeymoon Inn."…"Nodding Roses" is another musical accomplishment.
Sunday Republican, by Joanne Greco Roachman
Christianne Tisdale as Elsie Lilly, the object of Dick Rivers' eye, hits the high notes with a trill and a thrill.
Main Street News, by Paul Lehman
Christianne Tisdale is a powerfully operatic Elsie Lilly…
WMNR, by Rosalind Friedman
Christianne Tisdale displays a lovely soprano as Elsie Lilly.
The Hour, by David A. Rosenberg
As Elsie and Dick, Christianne Tisdale and Perry Ojeda have just the right panache…throwbacks to stiff tradition.
Danbury News-Times, by Chesley Plemmons
…the vivacious Christianne Tisdale.
Metroline, by Kristan Higgins
Christianne Tisdale warbled along in sweet soprano innocence as Elsie Lilly.
elsie lilly photos by donna lynne champlin