you will do foolish things, but do them with enthusiasm.
~~COLETTE


WALLFLOWERS
Christianne continues shooting asJanice in this delishy dishy web series
Written and Directed by Kieran Turner
with Lucas Near Verbrugghe, Gibson Frazer, Susan Louise O'Connor, Sarah Saltzberg, Angela Lin and more!
Starts airing April 3rd on WALLFLOWERS TV
November 18th @ 6 pm
DANGEROUS LOVE
TiZ is thrilled to sing and fun-raise again for 14 Out of !0 Productions
Directed by Maryann Carolan, Music Direction by Chris Cooley
Laurie Beechman Theatre
For more info
November 11th through November 17th
WALLFLOWERS
Christianne is cast as Janice in this delishy dishy web series
Written and Directed by Kieran Turner
Stay tuned for '"air" dates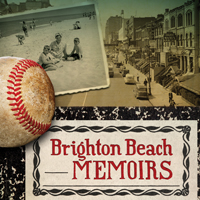 The Return
Cincinnati Playhouse in the Park
For info and tix
Brighton Beach Reviews are in!
Nothing to Blanche at
September 5th through September 30th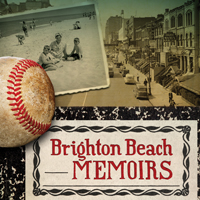 Christianne is Blanche in this funny and heartrending Neil Simon classic.
And is overjoyed to be working with such dear and talented friends.
Directed by Steve Woolf
The Repertory Theatre of. St. Louis
For info and tix
Titanic Reviews Are In
No Sinking Feelings Here
July 12th through July 28th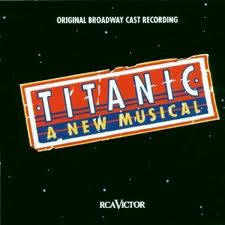 Christianne is thrilled to be asked to play Alice Beane in
The premiere of a new adaption of the five-time Tony Award winning musical by Maury Yeston & Peter Stone in this, the100th Anniversary Year.
wih Alma Cuervo, Drew McVety, Robert Cuccioli and William Youmans.Joneal Joplin and Philip Hoffman
Directed by Don Stephenson
Hangar Theatre, Ithaca, NY
For Tickets
July 19
th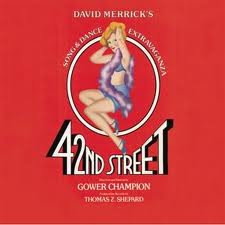 The reviews are in!
Read em with glee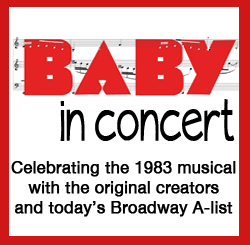 TiZ is thrilled to be a part of this once in a lifetime fundraiser for the esteemed Transport Group
with too many awesome people to even mention, but...well....
Ann Harada, Tina Johnson, James Hindman, Kerry O'Malley, John Bolton, Patrick Boll, Lewis Cleale, Andrea Burns, Bob Stillman, Jill Abromovitz, Malcom Gets, and tons more.
Talk back with Richard Maltby and David Shire
Hosted by Liz Callaway & Todd Graff
Directed by Jack Cummings III, Musical Direction by Chris Haberl
Lucille Lortel Theater, 121 Christopher Street, New York, NY
Transport Group
April 24th
THE HAUNTED HOTEL
Christianne goes back into the studio to record the Countess Narona
with Jill Abromovitz, Michael McCoy and Tom Treadwell
`by Josh Rosenblum and Joanne Lessner
Sorry, Closed to the Public
April 12
th
through June 17
th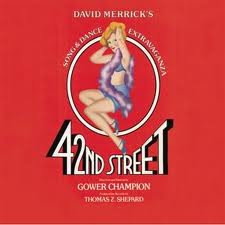 TiZ gets to play the iconic Dorothy Brock in this classic
Directed by Mark Rampmeyer, Choreograpy by Melissa Giattino w/ Mike Pettry heading the band.
The John W. Engeman Theatre, 25 Main Street, Northport, New York
For Tickets
AT THIS PERFORMANCE
Christianne sings from ON A CLEAR DAY and THE GREEN HEART
with loads of other awesomely talented wonderstudies.
Hosted by Stephen DeAngelis with Music Direction by Eugene Gwozdz
The Lion Theatre, 410 West 42nd Street
For More info
PS 166 BENEFIT
Christianne sings a little of her past
with Theresa McCarthy, Clarke Thorell, John Bolton and Martin Moran
Directed by Mindy Cooper Grenke with Seth Farber as Music Director
The Richard Rodgers School of the Arts and Technology
132 West 89th Street
For more info
GONE TO TEXAS
TiZ plays O. Henry's wife in a reading of this new tuner.
with James Brennan, Michael McCoy and MJ McConnell
Written and directed by Milton Granger
Ripley Greer - 520 Eighth Avenue, 16th Floor
For invite
LUCKY STIFF
Christianne goes into the studio with Michele Ragusa, Carly Hughes and Judy McLane
By Lynn Ahrens and Stephen Flaherty, Music Directed by Eric Stern
Sorry. Closed to the Public
January 18th @ 2 and 8 pm / January 19th @ 7 pm

Christianne is on for Cynthia (and all she encompasses)
Starring Harry Connick, Jr. and oodles of talented people.
Directed by Michael Mayer, Music Direction by Larry Yurman and Choreography by JoAnn M. Hunter
Clear new book by Peter Parnell
St. James Theater, 246 West 44th Street
For more info