you will do foolish things, but do them with enthusiasm.
~~COLETTE


October 21st through November 3rd

WE'RE SHOOTING SEASON 2
And I'm a producer now too!!
with Gibson Frazier, Sarah Saltzberg, Marcia Debonis, Susan Louise O'Connor
Introducing Patch Darragh, John Halbach, Max Crumm, Daniel Abeles, Jolly Abraham and more
Created by Kieran Turner
Watch us only @ Stage17
JULY 31
BROADWAY REVIVAL OF LES MIZ
TIZ is cast and happy enough to alert the media but isn't allowed to. WOOWOO!

June 15th and 16th at 3 pm
MAKING ROOM ON BROADWAY: A MUSICAL THEATER CABARET
TIZ is thrilled to join Natalie Toro, Gregg Edelman and Michael McElroy
Directed by Michael Montel, Musical Direction by Christopher McGovern
Museum of the City of New York 1220 Fifth Avenue
For ticket info
June 9th

Wallflowers go back into the studio to film some minisodes for the summer hiatus.
I'll let you know when they're up and galloping
May 25th
What Miserable People Do on Their Downtime Backstage
Watch TROUBLE on YouTube
Created by Perry Sherman, Produced by Josh Davis
May 25th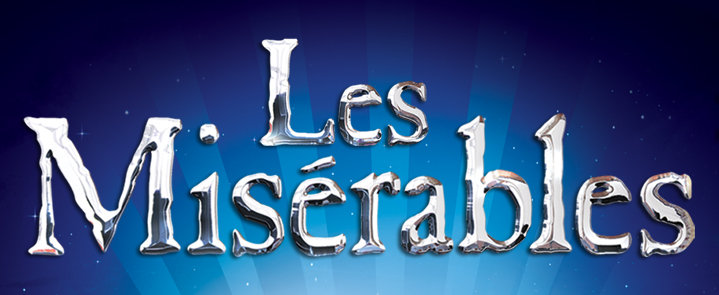 REVIEWS ARE IN!
Read em here
May 24th
WALLFLOWERS
Wallflowers gains 60,000 views in a week. THANKS FOR THE LOVE, DAILYMOTION!
You can watch us there too!
May 15th
WE LOVE SOAPS
I pull off 5th place for Fav Actress in Indie Series of the Week Poll
May 15th

WALLFLOWERS EPISODE 5: THE PARTRIDGE FAMILY
Wallflowers spend a smoky boozy Saturday together. Oh, the tales we tell
Watch us here
May 11th
WALLFLOWERS
Wallflowers tape Kickstarter campaign in NY. TiZ plays with herself in SLC
Info to come
May 8th

WALLFLOWERS EPISODE 4: HELLO LARRY
Wherein Janice sets Bryce up on a blind date. Oh dear.
Watch us here
May 1st

WALLFLOWERS PROMO
Bryce is in a terrible accident and...wait...what the what? Welcome Lucas Near-Verbrugghe
Watch us here
April 17th
WE LOVE SOAPS
WALLFLOWERS' episode 2 garners 1st place in INDIE SERIES OF THE WEEK!
I nab 3rd place for Fav Actress!
April 17th

EPISODE THREE: ALL-AMERICAN GIRL
Wherein Daisy goes on a date.
Watch us here
April 10th

EPISODE TWO: FRIDAYS
Wherein we learn what Wallflowers do on a Friday night
Watch us here
WE LOVE SOAPS
WALLFLOWERS' premiere garners 2nd place in INDIE SERIES OF THE WEEK!
Read about it here

STAGE VIEWS: Broadway's Christianne Tisdale, Star of the New Web Series, "Wallflowers"
A wee feature on Playbill about me and the sensation known as WALLFLOWERS TV!
Read it here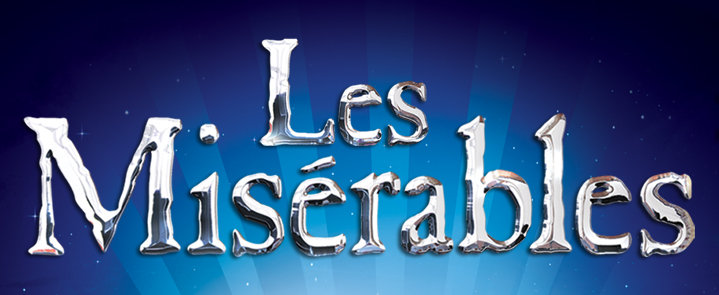 Christianne goes into rehearsal as Madame Thenardier in this classic
and is lucky enough to share the stage with a host of dear friends
Charles Morey - Director, Karen Azenberg - Choreographer, Darren Cohen - Musical Director
Pioneer Theatre Company, Salt Lake City Utah
Tix and more info
April 3rd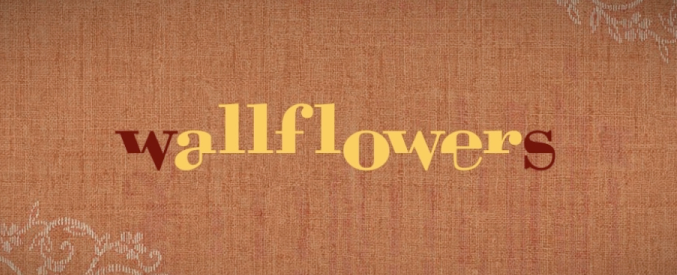 Premiere episode: Square Pegs
Wherein we meet the Wallflowers and their fearless group leader, Janice (aka, ME!)
Written and Directed by Kieran Turner
An Eight Track Tape Production
www.wallflowers.tv
SANDFIDDLER WRITING RETREAT
TiZ is relieved for this opportunity to leave her worries behind
T
o continue work on TOMB, TOMB for the Stage, TOMB for Dummies and There's No Business Like Slow Business
February 24th through March 22nd
THE GREAT DIVORCE
Christianne plays an army of characters in this Lab Workshop produced by Amas and Aruba
Adapted by Bill Watkins and Max McLean from the C.S. Lewis classic
Dirrected by Bill Castellino
with Jeffrey Kuhn and Steven Hauck
Sorry, closed to the public
February 18th through February 21st
SEE JANE RUN
Christianne plays Woman #2 in this delightful developmental reading
by Dana Rowe and Maribeth Graham, Directed by Bill Castellino and MD'd by Christopher McGovern
with Natalie Toro and Christiane Noll
Sorry, closed to the public
THE BEST BREAK UP LINE EVER?
Christianne pisses off a lot of supposedly mindful people with her easy breezy break-up-story
Published on Elephant Journal (read some of the comments...terrifying)
Read it here
PS 166 Benefit
Christianne sings a love song to / with Baxter the Wonderdog in his stage debut
Hosted by comedian Bill Mooney, along with Bill Youmans, Theresa McCarthy and Erin Hill
with the extraordinary Napua Davoy at the piano
For more info
February 3rd through February 9th
A GREAT INFIDELITY
Christianne helps develop this new musical by Doug Brant
with Tom Hewitt, Xander Chauncey and Sandy York
Sorry...closed to public
PRIDE AND PREJUDICE
Music and Lyrics by Peter Ekstrom, adapted by Jon Jory
Christianne goes into the studio to record about twenty million different characters
with Xander Chauncey and Theresa McCarthy
Sorry...closed to public